Menu
Main Meals
Steak & Ale Pie with Chips & Mushy or Garden Peas - £12.95
Farmers Arms Thai Fishcakes with dipping sauce. Served with Chips - £12.95
Japanese Katsu Curry made with Chicken or Tofu(V) served with Rice - £12.95
Beer Battered Cod & Chips served with Mushy or Garden Peas - £12.95
Spicy Roasted Cauliflower & Almond Salad - £10.95 (V/GF)
Scampi & Chips with our own Tartar Sauce - £9.95
Hand Made Quarter Pounder Burger – £9.95
served in a Beer Sourdough Bun with Lettuce, Tomato & Chips
(add Bacon, Monterey Jack Cheese, Gherkins or Farmers Arms Burger Sauce at 50p each)
Hand Made Ras al Hanout Spiced Bean Burger with Harissa Sauce - £9.95 (V)
served in a Beer Sourdough Bun with Lettuce, Tomato & Chips
(add Bacon, Monterey Jack Cheese or Gherkins at 50p each)
Leek and Potato Soup garnished with Cwmdu Chives and Cream - £6.95
Served with a crusty seeded roll
Steaks
Richard's Prime Ribeye Steak (approx 8oz)
served with chips, mushrooms & onion rings
£18.50
Richard's Prime Sirloin Steak (approx 8oz)
served with chips, mushrooms & onion rings
£16.50
 Extras
Bowl of chips £3
Onion Rings £3
Desserts
All £5.50
Sticky Toffee Pudding - Sticky Ginger Pudding - Chocolate Fondant
Served with cream or a scoop of ice cream
Sophie's Forest Fruit Cheesecake - Sophie's Baileys Cheesecake
Ice Cream (Vanilla, Chocolate, Strawberry) £2 big scoop
Kids
All £6
Sausage & Chips – Fish Fingers & Chips
Pizzas
Our Pizzas are hand stretched from our own dough and topped with our own rich tomato sauce
The Farmers 9" Margherita (cheese and tomato) £7.50
Add extra toppings from the following at 50p each
Ham, pepperoni, mushrooms, bacon, olives, peppers
Drinks
Bottled lagers £3
Heineken, San Miguel, Budweiser
Bottled beers £4
Newcastle Brown
Bottled ciders £4
Bulmers Original
Red Berries
All wines £15 a bottle
Red
Malbec, Shiraz, Merlot
White
Sauvignon Blanc, Pinot Grigio, Prosecco
Plus a selection of soft drinks
How to order
Use the form above to book We will contact you if we have any questions about your order or if we have to change your timeslot.
Please come to the pub at your allocated timeslot. This is to try and avoid queues at the pub. Please observe all social distancing guidance. Entry to the pub will not be permitted.
Delivery
If you feel you are unable to collect, if you are in isolation or vulnerable we will endeavour to deliver to you. Deliveries are only available within a two mile radius of the pub.
We are only able to accept card payments at the pub so deliveries would have to be paid by cash, bank transfer or cheque payable to Cegin Pen Tir Ltd.
We will be adhering strictly to all government advice on social distancing and hygiene regulations.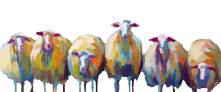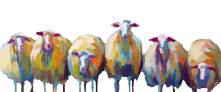 The Farmers Arms
Cwmdu
Crickhowell
NP8 1RU
We are located directly on the A479 in the village of Cwmdu, about 3 miles from Crickhowell.
Our GPS coordinates are DMS N51° 54′ 22″ W3° 11′ 36″ or DD 51.9062  -3.1933